Webinar On-demand
Innovation Leaders
Effectively leverage artificial intelligence in your GRC initiatives​
"In this rise of generative AI and machine learning, has your organization considered using AI in your GRC programs? Perhaps you have but you're concerned about the implications or how to employ AI ethically and properly to exploit the benefits without suffering consequences."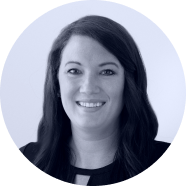 Dr. Heather Buker | 6clicks, Chief Customer Officer
To provide participants with a clear understanding of how AI technologies can enhance and transform the field of GRC.

To familiarize participants with the specific AI-powered tools and techniques that can be leveraged in GRC processes.

To cover ethics, which seems to be everyone's biggest question when it comes to utilizing AI.
Panel presenter
Meet our esteemed panel presenter, Dr. Heather Buker, an expert in AI-driven GRC strategies.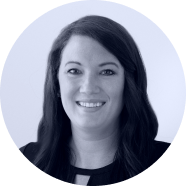 Dr. Heather Buker
Chief Customer Officer | 6clicks
Heather has been a technical SME in cybersecurity her entire career, from developing cybersecurity software to consulting, service delivery, architecting, and product management across most industry verticals. An engineer by trade, Heather specializes in translating business needs and facilitating solutions to complex cyber and GRC use cases with technology. Heather has a Bachelors in Computer Engineering, Masters in Engineering Management, and a Doctorate in Information Technology with a specialization in information assurance and cybersecurity.