Breaking News
1 February 2021
Australian 6clicks sets sights as the next Australian unicorn, closes a $5 million capital raise, and appoints Steve Nola as non-executive director.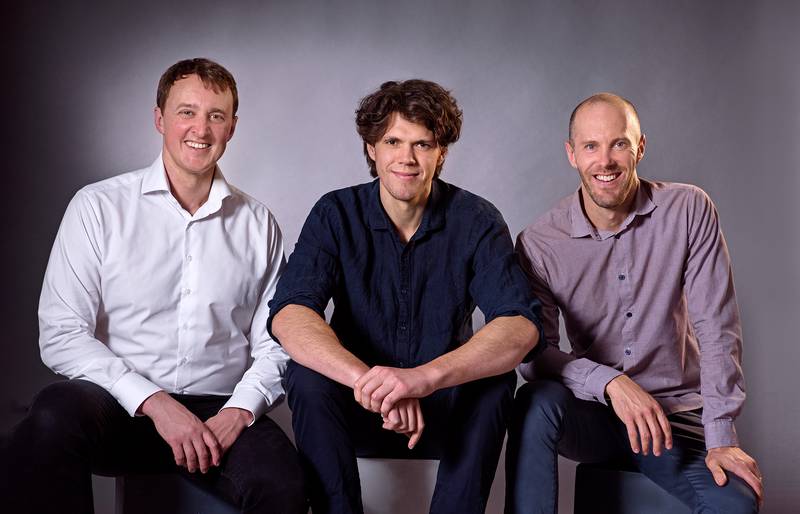 Australian 6clicks sets sights as the next Australian unicorn, closes a $5 million capital raise, and appoints Steve Nola as a non-executive director.
Melbourne, Australia. Setting sights on rapid global expansion, 6clicks has raised A$5 million from a consortium of Australian business leaders including Luke Sayers, Founder and Executive Chairman at Sayers and the former CEO of PwC. This funding now brings the total investment in 6clicks to A$7.7 Million since launching mid-2019. This new funding will be directed at global expansion, product development and customer success. Steve Nola, the former CEO of billion-dollar I.T. services giant NTT Limited Australia has been appointed to the 6clicks board of directors.
Following recent expansions into the U.K. and the U.S. and with partnerships secured with leading advisory firms globally, 6clicks is trusted by a range of private, government, listed and global customers.
Software-as-a-Service platform 6clicks streamlines risk and compliance for businesses of all sizes. It includes the 'full-stack' of governance, risk and compliance (GRC) functionality, baked-in regulations, control sets, risk libraries and assessment templates, a mobile app for team risk reviews, and 6clicks Pulse® for risk-related news, events and employee sharing. 6clicks is also white-labelled by advisory firms to drive efficiency with their service delivery and provide innovation to delight their clients.
What makes 6clicks a leader is its unique integration of content, functionality and world-first artificial intelligence engine called Hailey™, which follows PhD-led research over 18 months. Right now, Hailey automates compliance mapping between regulations delivering gains of up to 14x in time-saving over manual alternatives.
6clicks CEO Anthony Stevens commented, "We are looking at a global market of over U$31 billion expected to reach U$88 billion by 2027. Some of the leading brands globally have trusted our software, and we are rapidly expanding. Our investment in artificial intelligence, new functionality and integrated content will continue throughout 2021 accelerating the value customers realise using 6clicks."

6clicks chairman, Ian Buddery commented, "This has been a remarkable period of achievement for 6clicks, with not only rapid subscriber growth but also an oversubscribed investment round and the appointment of one of Australia's most experienced and highly regarded technology executives to our board."

New 6clicks non-executive director, Steve Nola, said, "I'm delighted to join the board of 6clicks and see 6clicks as a company that can redefine markets with a platform that delivers better risk and compliance outcomes for businesses and advisors.".
Media Enquiries: Stephen Walter, Head of Marketing & PR
Email: stephen@6clicks.io
Phone: +61 (0)408 449 099
Public Statements and References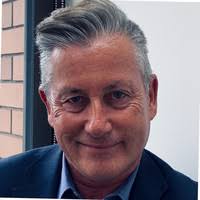 "We are delighted to partner with 6clicks. After extensive research by our GRC team into best of breed compliance management tools, we chose 6clicks not only for our clients, but also for our internal use, helping us manage the rapid growth of cybersecurity compliance and consulting engagements our team is working on."
Kurt Hansen
Chief Executive Officer | Pure Security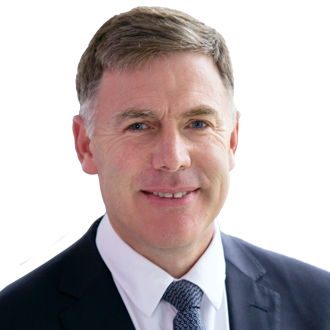 "KWM is delighted to partner with 6clicks with a view to helping our clients streamline their challenges associated with risk management and compliance and navigate a constantly shifting market. We are excited by the potential of this digital platform and look forward to seeing the value it delivers for our clients"
Berkley Cox
Chief Executive Partner | King & Wood Mallesons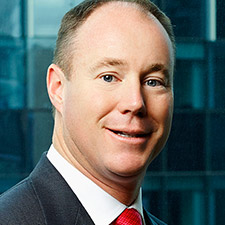 "I am seeing strong macro thematics driving the need for better management of risk and compliance across every business and the public sector. I've been delighted to be involved with 6clicks as an investor - it's great to see this talented Australian team be positioned as a leader on the world stage."
Luke Sayers
Founder & Chairman | Sayers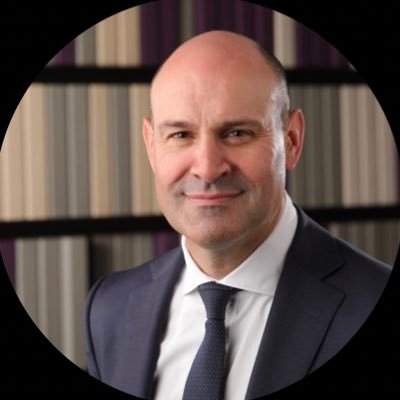 "CyberCX has a clear mission - to protect and defend organisations from cyber threats. We are excited about our partnership with 6Clicks - this is a great example of the leading Australian security services organisation embracing best of breed Australian security technology to create compelling outcomes for our customers. With the prevalence of cyber security threats and an increasingly complex regulatory environment, CyberCX's Risk and Compliance teams will use the 6Clicks's platform as part of our suite of services to protect Australian and global organisations."
John Paitaridis
Chief Executive Officer | CyberCX
Meet Steve Nola
Steve Nola is an ardent supporter of startups and young organisations that will become the core drivers of ethical innovation, profitable growth, and job creation in the Digital Age.
Passionate about mentoring young CEOs and helping them build, scale, and lead market transitions. Steve shares his experience and insights from lessons he has learned from his years at the helm of NTT Ltd. in Australia. Core to this is his ethos that building a strong corporate culture is critical for successful execution, and that ongoing learning is fundamental to personal, professional, and organisational development.

Ethical investment in applied innovation is incredibly powerful, and is key to leaving a positive impact on our world. Steve has worked with organisations for over 30 years finding innovative ways to use technology to tackle some of the world's biggest problems.
In 2019, Steve was instrumental in creating a comprehensive partnership agreement with a shared vision to improve the quality of life for people living with dementia and their support structures. Dementia Care is led from Japan and Australia, and the partners – NTT R&D, NTT Ltd. in Australia, Deakin University, and Western Sydney University (WSU) – are conducting joint research and accelerating the translation of innovative technology-enabled modular and natural solutions to assist in maintaining cognitive functions and improving safety and quality of daily life.

Steve was the Chief Executive Officer, Australia for NTT Ltd. and retired in September 2020. Steve is passionate to share his experiences and inspire the new generation of entrepreneurs.
In 2010, he was inducted into the ARN Hall of Fame for his pioneering work in the ICT industry and his entrepreneurial flair. He holds a Bachelor of Electrical Engineering (Hons) from the Royal Melbourne Institute of Technology majoring in Robotics.
Steve was born in Australia and is proud of his Italian heritage. He loves cooking traditional fare with his wife and three sons. In his spare time, he enjoys wood working and designing one-off pieces including guitars and bespoke furniture and is a steadfast Carlton Football Club supporter.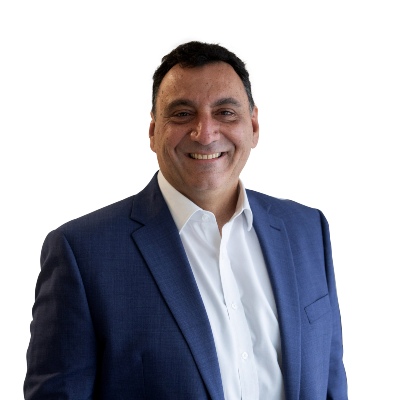 Find out what the buzz is all about
Book a demo with us now.