Webinar Event
Innovation Leaders
When: Wednesday 29 March 2023 at 4:00 pm Pacific Time (PT) or
Thursday 30 March 2023 at 10:00 am AEDT
6clicks, GRC software that's smart, not complicated. See for yourself with a quick Live Demo
Risk and compliance management doesn't have to be complicated. Our platform empowers organizations to streamline their GRC processes and achieve their goals with ease.
"Join me in this live demo and see for yourself how our platform's innovative features and AI capabilities can transform your risk management efforts."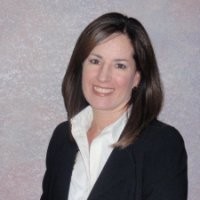 - Michelle Torrey-Teunissen | Chief Revenue Officer, 6clicks
During this webinar we will:
Share who we are and what we do

Perform a high-level demo of our Hub & Spoke and Content Library features

Demonstrate the role of our AI engine Hailey can simplifying risk management
The webinar will commence on

Wednesday 29 March 2023 at 4:00 pm Pacific Time (PT) or Thursday 30 March 2023 at 10:00 am AEDT
Panel presenter
Join us for a live demo with Michelle Teunissen, Chief Revenue Officer of 6clicks, as she showcases how our platform can simplify your GRC processes.
6clicks is powered by AI and includes all the content you need.
Our unique 6clicks Hub & Spoke architecture makes it simple to use and deploy.